Incredible places to visit in Scotland
Incredible places to visit in Scotland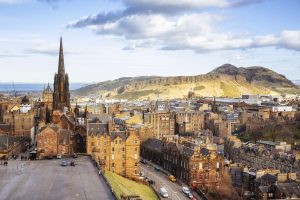 Scotland is known for its raw green views and vibrant historic cities. It's such a pity to spend time in the UK and not pass through Scotland. Let us tell you some of the best places to visit in this beautiful country full of cultural value.
Edinburgh
Every list of cities to see in Scotland probably starts with Edinburgh, and you'll easily understand why. The history-soaked Old Town combines with the modern elegance of the Georgian New Town. It's an increasingly cosmopolitan city with a vibrant nightlife and plenty of five Michelin-starred restaurants, thus making it a target for highly skilled immigrants. You could visit the city during the International Festival to truly get a feel of local culture in terms of classical music, theatre and dance. Don't miss a tour of the Queen's official gaff in Scotland: the Palace of Holyroodhouse.
Glasgow
This was once the second city of the British Empire and it reinvented itself architecturally and culturally. If there's anything everyone agrees to is that Glasgow knows how to party. You will see extravagant Victorian buildings next to modern age architecture. The music scene is diverse, with more than 100 events being organized each week in pubs, bars, operas and ballet theatres.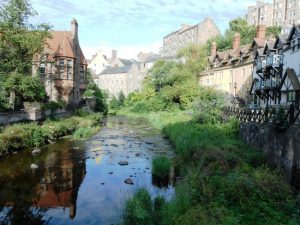 The Outer Hebrides
This a unique part of Scotland formed of 15 inhabited islands that boast some of the most beautiful stretches of sand you will find in Europe. You could visit Luskentyre on the mountainous Harris Head or Scarista that always attracts surfers. If you're looking for gorgeous sea views, don't miss Traigh Lingeigh and Traigh Hornais on North Uist.
The Inner Hebrides
This chain is much larger, being comprised of 79 islands out of which less than half are inhabited. Here you will find some of the most fascinating destinations in Scotland. Iona is very peaceful and a place for inner reflection. This is where the remains of 60 kings lie for eternity. Many people agree that being amid the resting bodies of these powerful people that once ruled of Scotland, Ireland and Norway gives you a certain humbleness.
If you love whisky, don't miss Islay that has no less than 8 distilleries. You could enjoy a bottle of fine Scottish whisky on one of this island's 20 quiet beaches. Still, the largest of the Inner Hebrides is Skye and deserves a few days of your trip. From here, you will see the Black Cuillin mountain range. You will enjoy eclectic sceneries made of snow capped peaks, coastal fringes and spring flowers carpets.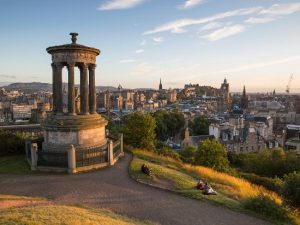 Others
If you want to see numerous castles and abbeys, visit the Scottish Borders. Alternatively, if you want to feel you're in the middle of nowhere, the Ardnamurchan Peninsula is the best place to go as it has empty beaches worth of Alexandre Dumas novels.
Hikers and climbers will have a lot of fun at Fort William and Glencoe, the second largest settlement in the Scottish Highlands. This has an interesting history of clan warfare and it's regarded as one of the most dramatic places in the country.