Popular Sports in Scotland
Popular Sports in Scotland
Scottish people love certain sports and they actually contributed to their invention. It's no secret that they also love gambling, so it's easy to see they are big bettors. Venues that accept cryptocurrencies are quite popular today especially because of special Bitcoin casino bonuses. Gambling and sports have always come hand in hand thus increasing the popularity of certain sports. Let's see which ones.
Football
This is without any doubt, the number one sport in Scotland. If we take a look at historical facts, we'll see that the first international football match ever played was between Scotland and England in 1872. Keeping this in mind, one might argue there's been a rivalry between the two ever since. It was actually played on a cricket ground and was attended by 4,000 spectators in Glasgow. Believe it or not, the game was a 0-0 draw.
This sport is governed by the Scottish Football Association and the most important league is called the Scottish professional Football League (SPFL) consisting in a 4 tier system of 42 teams, 12 of which play in the 1st tier, namely the Scottish Premiership.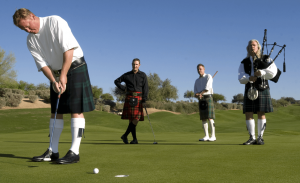 Golf
This sport was played in Scotland for more than 600 years. This country is actually the birthplace of golf considering that the first courses, clubs and even rules were established here. There are more than 550 golf courses in Scotland and everyone is welcome to play on them. The Old Course at St. Andrews is said to be the oldest one and is now the proud home of the Open Championships that take place every 5 years.
Rugby
Rugby is another sports with a long and rich history in Scotland. Just like football, the first international rugby match ever was played here, once again against England and also on a cricket ground. The game took place in Edinburgh in 1871.
Everyone agrees that the BT Murrayfield Stadium is the home of Scottish rugby. The national team competed in every Ruby World Cup there's been and currently occupies the 5th position in the Top 25 World Rugby Rankings. The biggest win ever registered was against Japan in November 2004: 100-8. Still, they haven't managed to win the World Cup so far. Their best result was the fourth place in 1991.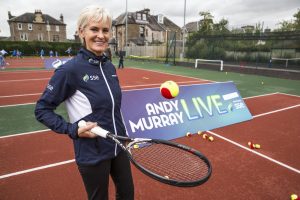 Tennis
What is the first thing that comes to mind when you think about tennis in Scotland? The Murrays, of course. Andy Murray and his older brother Jamie Murray, are 2 of the most successful tennis players in the history of this country.
Still, you can trace this sport in Scotland way back to the 16th century when King James V built one of the first tennis courts in the world at his Fife residence in the Falkland Palace, being today one of the oldest still in use.